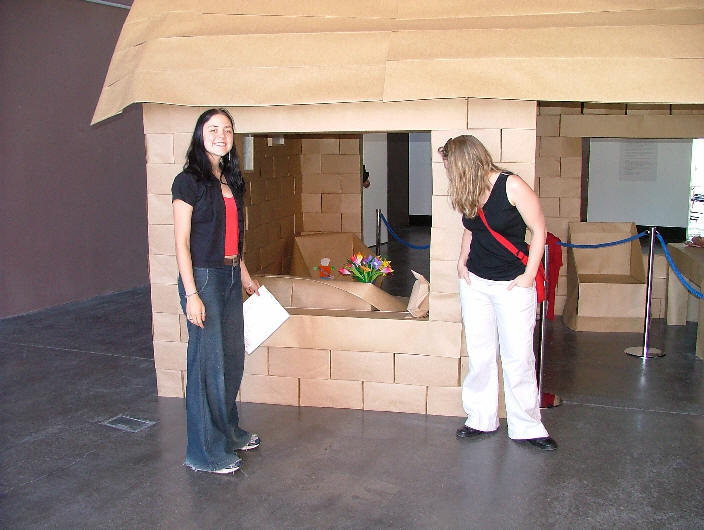 We went property hunting with Stan the other day. We found him the perfect house. (He is tired of living with us!)
See Stan in the chair? No...? Well here he is....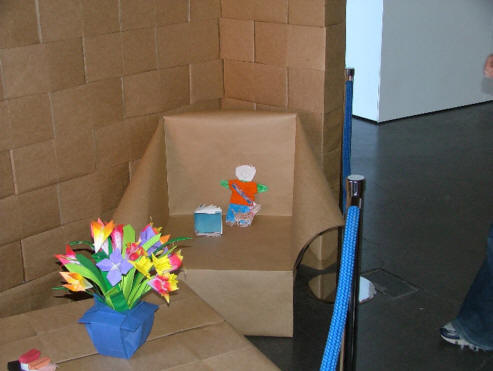 Aren't the paper flowers lovely?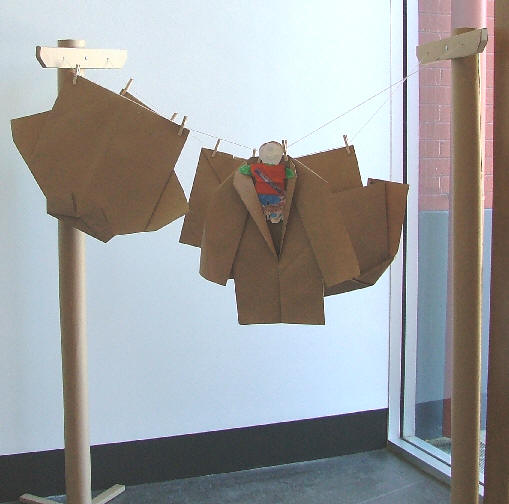 Like every home in Australia, there is a clothes line! Here is Stan with his new paper clothes!